Food Company Opens Jeffersonville Plant
Illinois-based Enjoy Life Foods has opened its new production and distribution facility in Jeffersonville. The company moved operations from its previous plant in Schiller Park, Illinois and plans to create up to 200 jobs in Indiana by the end of 2017.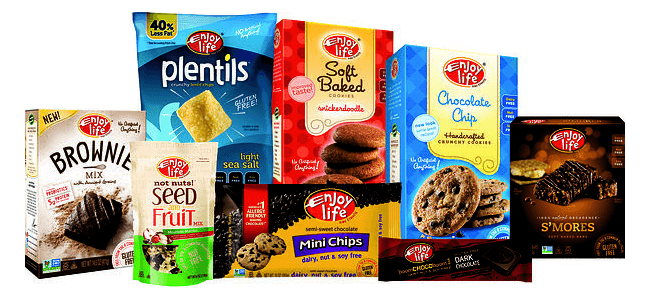 Enjoy Life Foods is investing a total of $39 million in the 200,000 square-foot facility. The company began installing equipment in January and has three production lines already operational. More upgrades to the facility will take place over the next 18 months.
The Indiana Economic Development Corp. says the facility will allow the company to more than double production. It will also be the largest dedicated allergy-friendly bakery in North America.
"This is a historic milestone for our company and for the allergy-friendly community as a whole," said Joel Warady, chief marketing and innovation officer at Enjoy Life Foods. "Having the largest dedicated allergy-friendly bakery in North America also allows us to further grow our operations to provide even more great-tasting products to families across the U.S. and Canada, while expanding our reach to people seeking allergy-friendly food options around the world."
The company is currently hiring product machine operators, distribution associates and management professionals for the new facility. You can find more information on the positions by clicking here.
-Source IEDC